For those
DesignYourAd
members who haven't yet attended one of our free seminars on ad sales and design, here's another tip that'll ensure members of our overnight ad production service get back work that exceeds the quality of the slick chain stores your local advertiser is competing with. Send us along the competitors' ads and simply tell us you want your ad to look better than theirs. Since all our designers go through our rigorous
Response Oriented Selling
ad sales and design course--and are all hand picked for their ad agency-level skills--they'll instantly understand what strategy and design you're looking for.
The appliance store below dropped out of one of our members' newspapers because of lack of response and asked our designers for a new look. Here's the "before" ad":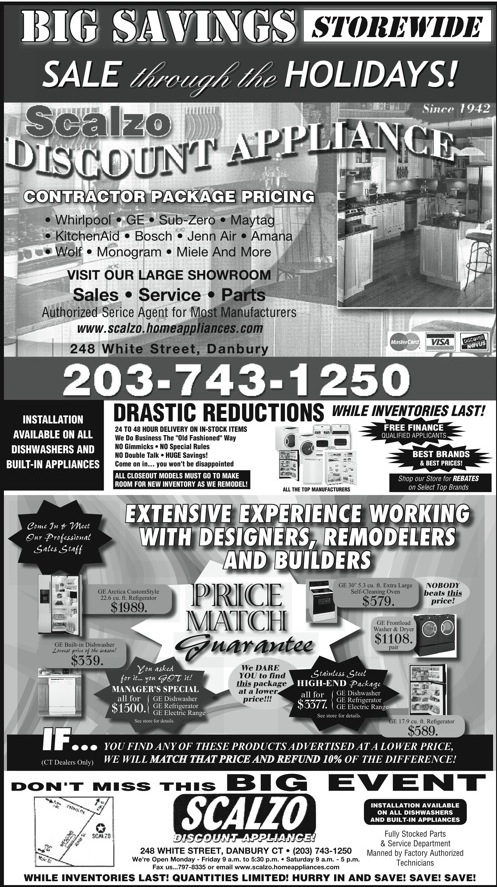 Since Best Buy was a major competitor of theirs (and creates beautiful and highly successful ads), we made sure the designer had a copy of their latest fliers, an example of which is below: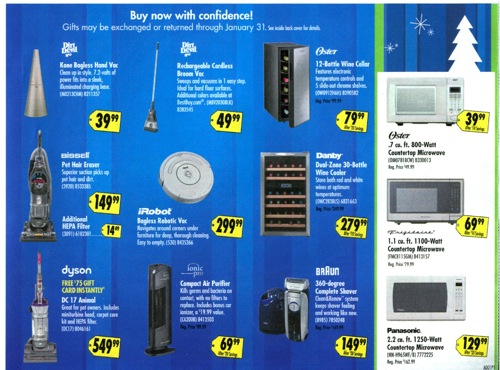 In particular, see those "groupings" of product, description, and price in the body of the ad? When those groupings look good, it's a dead giveaway that it's a professional place. Unfortunately, the opposite holds true as well. Armed with the Best Buy flier, our designers were able to not only build a great-looking ad (see below), but one with the right strategy. Yes, our designers think about strategy, too. And it paid off in both a happy advertiser and increased revenue for the newspaper, which is certainly a priority for us in this recession.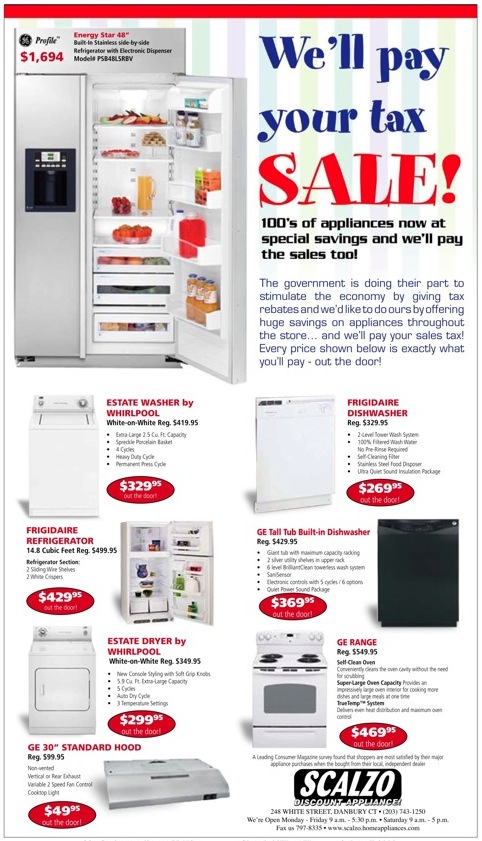 For those newspapers who have taken our

Response Oriented Selling

course or are members of our

DesignYourAd

Overnight Ad Production service, you can use this ad as a template. Just ask for ad 281-Appliance or select it from our gallery of effective product ads.