Unlike some services newspapers use for offshore ad production, when we say our
DesignYourAd overnight ad production service
has agency-quality designers, we mean it.
We better have a vastly superior service, since we're the largest trainer of creative services and ad production departments in the U.S. and Canada, we run the largest Web site for
advice on newspaper advertising effectiveness
, and a leading
advertising sales training firm
.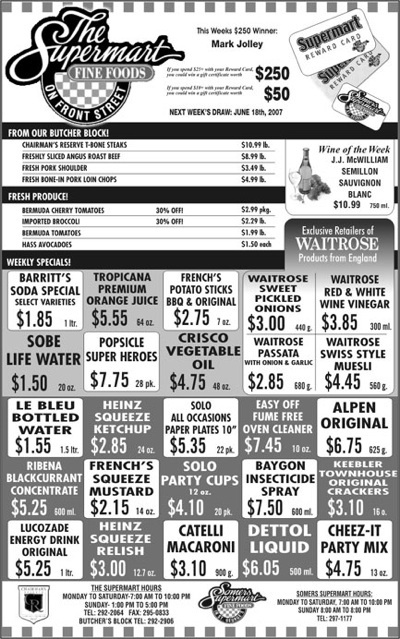 This gourmet grocery store, which considered themselves more of a Whole Foods natural and organic grocery store, was not getting the response it needed and was considering not renewing its $200,000+ contract. Besides a new strategy, it needed a new look.

So, with all the great work coming out of our group, I've decided to create a blog to share some of it with our member-newspapers.
Sure, you can find the same ad in our galleries once you log in, but we thought this might be an easier way for you to be able to check in and see what ads you can adapt for your own current and prospective advertisers.
Here's a high-end grocery store ad that would do well in most any market. They weren't happy with the look nor the response of their ad, so the ad rep, who like all our designers, are trained in our Response Oriented Selling techniques, went out and did some fact-finding first, finding out the supermarket was more like a Whole Foods, a huge natural and organic grocery store.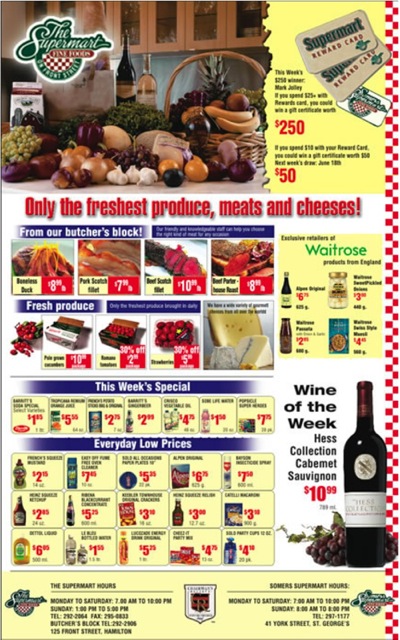 The next morning the ad rep had her new ad, which the account absolutely loved and decided to remain with the newspaper. It fit much better with the upscale image the account was trying to project.

The ad rep uploaded a rough
sketch of the ad
(of course she could have faxed it as well) and also some of the images. For others, she sent the designers to some of the manufacturers' Web sites.
The next morning, this is what our designers came back with. We were able to preserve the checkerboard pattern, which the advertiser felt very strongly about, but was able to give it a more updated look. Besides a solid ad strategy, our designers were able to communicate freshness, cleanliness, and gourmet-quality products.
The newspaper, who was in jeopardy of losing this $200,000+ advertiser, was able to instead to win him over and driving response, which, of course, is really what it's all about.
For those who have taken our

Response Oriented Selling

course or are members of our

DesignYourAd

Overnight Ad Production service, you can use this ad as a template. Just ask for ad 102-Super or select it from our gallery of effective product ads.